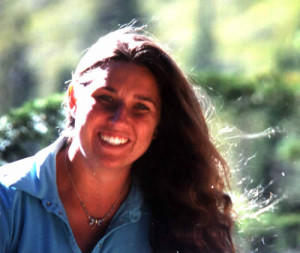 On January 17, 2004, we lost a very good friend in Jamie Levine. She will be forever missed and we set up this page as a tribute to the times we remember spending with her. If you knew Jamie, please feel free to leave a comment below. If you have any pictures you'd like to share, please feel free to post links to view them or CONTACT US for info on the gallery.
If you'd like to donate to a charity in Jamie's name, please check out
ANIMAL PLACE (http://www.animalplace.org)
It's an animal rescue that Jamie donated to.
Thank You.
Please leave a memory below.
Note, the entries are moderated so it may take a day or so for your entire to show up.  This is to avoid spam.
For the time being, entries in the old memory book messages are offline.  They will be available in a downloadable format very soon.
It is that moment in time … again. It is late, or rather, very early in the morning and comes The Authoritative Knock on the door. Suddenly awakened to utter despair that reverberates for as long as life. Friends, previously unmet gather to watch over our Upheaval. To throw the first lifeline of Faith into a Raging Flash Flood in the hope that we could instinctively grasp and hold fast and be pulled to safety against the unimaginable torrent. The effort to cling, bringing full and total exhaustion, leaves one so spent that life going forward seems as improbable as forever swimming against such a force.
Yet, as with any flood, the waters do eventually subside within natural banks. Simply stay alive long enough, surrender, and return to the natural calming downstream flow of life - with the inevitable swirls, bumps, and even the eddies that bring unexpected reversals of direction. Sometimes, without any warning, evidence of The Upheaval is exposed … again. Why? How? Life outside of the natural channel exposes that the aftermath of Great Forces remain. It is so plain to see, even thirteen years later, to the hour.
Yet … floods also purge. If one dares to accept the destruction, then, in all truth, one - eventually - will not forever deny the cleansing renewal that is ultimately apparent in every aftermath. That is the cycle of life. It is upon the exposed and scoured bedrock that we rebuild and go forward through future droughts - and floods encountered during our lives. Seeking as often as we are able: renewed hope, greater appreciation of our relatively short life, a strengthened faith in the sometimes opaque goodness of God, and with ever-increasing capacity to love all manner of beings.
To look up to heaven and feel in my heart that I honestly strive to live in a manner that, everyday of her life, came naturally to my beautiful daughter, Jamie. She is always … pure love.