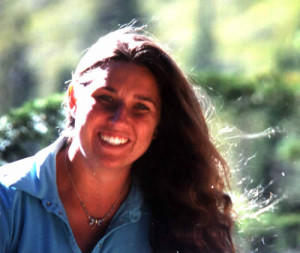 On January 17, 2004, we lost a very good friend in Jamie Levine. She will be forever missed and we set up this page as a tribute to the times we remember spending with her. If you knew Jamie, please feel free to leave a comment below. If you have any pictures you'd like to share, please feel free to post links to view them or CONTACT US for info on the gallery.
If you'd like to donate to a charity in Jamie's name, please check out
ANIMAL PLACE (http://www.animalplace.org)
It's an animal rescue that Jamie donated to.
Thank You.
Please leave a memory below.
Note, the entries are moderated so it may take a day or so for your entire to show up.  This is to avoid spam.
For the time being, entries in the old memory book messages are offline.  They will be available in a downloadable format very soon.
I was just talking out loud to you Jamie. I miss you everyday, we all do. You are forever young. Remember when we laughed so hard in the car, the 4 of us going to Lake Tahoe? It was quiet in the car, then David said, what will it be like when the deer come home Momma? You and David both were a comedy act. I miss your funny stories . Lemon jello and Orange jello. I am so happy at this time of year that all your true friends send us cards with photos of the children. It means so much, we giggle and smile. Stay with us always in our hearts and I light candles by you and Wayne and David everyday. This little light of mine, I'm gonna let it shine, let it shine, let it shine. You David and DAD are my whole world. Love and hugs and kisses, and yes I am stretching my NECK.