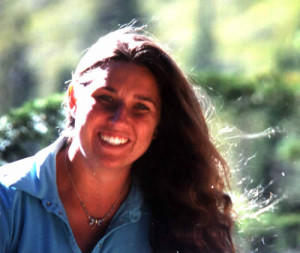 On January 17, 2004, we lost a very good friend in Jamie Levine. She will be forever missed and we set up this page as a tribute to the times we remember spending with her. If you knew Jamie, please feel free to leave a comment below. If you have any pictures you'd like to share, please feel free to post links to view them or CONTACT US for info on the gallery.
If you'd like to donate to a charity in Jamie's name, please check out
ANIMAL PLACE (http://www.animalplace.org)
It's an animal rescue that Jamie donated to.
Thank You.
Please leave a memory below.
Note, the entries are moderated so it may take a day or so for your entire to show up.  This is to avoid spam.
For the time being, entries in the old memory book messages are offline.  They will be available in a downloadable format very soon.
Hi Jamie. Of course, we are continually missing you as always, but we are also deeply appreciative of all the blessings you still give us. We hear your voice and remember the feeling of your arms around us, and can still see your loving smile. This year, on January 17th, we decided to remember the date as "Bond of Love" day forevermore. Your friends have been very loving and compassionate and true, and have become an important part of our life. It is always wonderful to hear from Robin, Julie, Erika, Jill, or Laura. Likewise to follow their families growing gives us such joy. We know how involved you would be. You are always in our hearts. We love you so! Love will only grow stronger over time. David talks about missing you and we know how he feels. We feel more at peace these days - a peace that surpasses our understanding. And we hold onto our faith: faith that God has created certain qualities in all of us that have never changed - mainly love that is eternal. We know that our Bond of Love is so strong that we simply let our lives go wherever our love leads us, and that if we stay true, love will take us back to you. May the Circle be unbroken bye and bye.