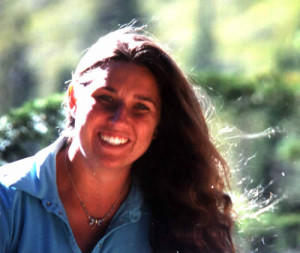 On January 17, 2004, we lost a very good friend in Jamie Levine. She will be forever missed and we set up this page as a tribute to the times we remember spending with her. If you knew Jamie, please feel free to leave a comment below. If you have any pictures you'd like to share, please feel free to post links to view them or CONTACT US for info on the gallery.
If you'd like to donate to a charity in Jamie's name, please check out
ANIMAL PLACE (http://www.animalplace.org)
It's an animal rescue that Jamie donated to.
Thank You.
Please leave a memory below.
Note, the entries are moderated so it may take a day or so for your entire to show up.  This is to avoid spam.
For the time being, entries in the old memory book messages are offline.  They will be available in a downloadable format very soon.
60 entries.
I remember how Jamie would call and she would make me laugh. We had a special way of talking. Robin called it LEVINE speak a special very connected feeling I miss . I just bought 50 dollars of gerber daisies to plant in the backyard next to her memorial. She is not gone she flys next to me every day. WEEJAX
I just miss her so much . There is so much to say and do .
I spent time with an Angel, just passing through. I can still conger her up . Her beauty, her hair , green eyes, the sweetness. Her hands , so soft and always clean. I am thankful for the pictures and photographs. I keep some cards , and photos on my dresser I light a candle every night for some 19 years now .
I went by the cemetery to visit Jamie today. Hoping that she has lots of critters visiting her there…I still remember her big laugh. My thoughts to those of you who still read this, as we all hold onto our memories…
With winter coming on, my thoughts of my daughter are always, always with me. She was in all the beautiful 🍁 leaves blowing over on the Feather River. And when the season's change I remember her here with us . I drove on past 25 Tomahawk Trail in Graeagle today . It was the best Christmas ever she said to us as we sat by the fire. Today I thought it was the best of time's then the worst of time's. How my heart aches for new memories.❤️ She is always with us. Someday the circle will be unbroken 🙏
I sit here in my hair shirt. Somewhere over the rainbow 🌈 blue birds fly. I was folding the washing today and I heard her say, I don't fold other peoples underwear. WEEJAX. Brother David wears a hat that says WEEJAX.
My heart is filled with memories of her, but always room for more. She is in very flower in my garden, every bee an every bird . When I see two geese fly over I say hello. Wayne hello Jamie. I believe someday our circle will be unbroken.
Another day of talking to you in my head. I wish I could call you. It's beautiful June weather here by the river. You would love disc golf. Can you believe it, I am 70 . Most importantly I have 10 years sober❤️God has given me the grace to stay sober 🙏 I love and miss you so much! 😢
Since I cannot go tomorrow, I went to the cemetery today. It's always so serene there. So peaceful.
My thoughts are with Jamie's family and all her friends, as we all miss you Jamie.
Her absence goes. The hair shirt is heavy. I still feel, when something amazing and wonderful happens, I will tell Jamie. I wonder how many children her and Wayne would of had here on earth. I wonder what they are doing in heaven today? We have not been to cemetery in years. We do have a memorial in the backyard. You my precious daughter are in the arms of the Angels 😇
I couldn't make Jamie's birthday, but I went by the cemetery today to visit. We all miss you Jamie. I hope that many critters come to visit you on the mountain.
Merry Christmas to all of Jamie's family & friends.
Dear jamie,
the world turns in whirly bits, sometimes i see you in the light,
i hear your smile voice.
i want my bubby.
then it is silent and i wait. i dont know what i am waiting for, until i see you in the night sky and i laugh at myself. the whole world says jamie. i am forever your bubby.
somewhere over the rainbow, blue birds fly, birds fly over the rainbow, why then oh why can't I?
I keep trying to write jamies story, or really our story. It is nearly impossible to capture jamie in a book. she is a genius. If only I could talk to her again.
it is hard to speak Levine speak without her.

best,

Dave
I'm a few days late, but I'm sitting at your gravesite now, & someone put lovely pinwheels with Gerber daisies at the site, which was brilliant. It's always so peaceful here. I hope that lots of critters still come to visit you here. I also hope that Curtis, Dori, David, & all your friends are hanging in there during this crazy time in the world. Your laugh always brought us comfort. Belated happy birthday.
I miss my sweet Jamie so much. Her birthday is in a few days and I remember the laughter. She was born in Colorado March 23 1975 on a snowy night. Her heart is in my heart . I remember the warm hugs.
I dreamed Jamie this early morning. Such a gift. My heart is thanking her for the gift. I miss David and Jamie all the time. They both have big loving hearts and enjoy helping people. Kindness. That is David and Jamie. I have always told my children and husband about my first flowers of spring. I planted 75 tulip bulbs, purple and pink and yellow. I use to buy Jamie so many things in Purple. Then when she lived in Redondo Beach she decorated her home in green I said to her, I thought purple was you favorite color. She gave me that smile, and said mom purple is your favorite. one year on Mothers Day she took me to have my colors done, for make-up.... she bought me the most beautiful green eyeshadow. Her and I loved looking at make-up and nail polish colors. One more memory , Wayne had a nickname for Jamie, it was Jade.
if happy little blue birds fly over the rainbow why oh why cant i?
There is a heart at the center of the world. there is a stream that flows from it. there is a bird that flies over the valley. then there is you a gerber daisy guarding it all with love. how i remember.
Sometimes I feel like a piece of the dark night has taken me away, and then I have a memory of you. if your a little light then then i am a little light. there is light here. yes i rest in your light.

forever with me,

best,
david