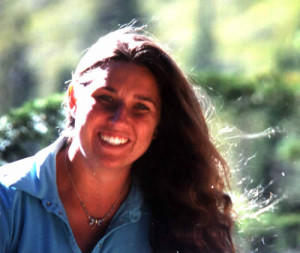 On January 17, 2004, we lost a very good friend in Jamie Levine. She will be forever missed and we set up this page as a tribute to the times we remember spending with her. If you knew Jamie, please feel free to leave a comment below. If you have any pictures you'd like to share, please feel free to post links to view them or CONTACT US for info on the gallery.
If you'd like to donate to a charity in Jamie's name, please check out
ANIMAL PLACE (http://www.animalplace.org)
It's an animal rescue that Jamie donated to.
Thank You.
Please leave a memory below.
Note, the entries are moderated so it may take a day or so for your entire to show up.  This is to avoid spam.
For the time being, entries in the old memory book messages are offline.  They will be available in a downloadable format very soon.
60 entries.
The years go by, but the memories hold ever so dear.
Jamie was such a good part of Wayne's last year - for that I will be forever grateful.
It is that moment in time … again. It is late, or rather, very early in the morning and comes The Authoritative Knock on the door. Suddenly awakened to utter despair that reverberates for as long as life. Friends, previously unmet gather to watch over our Upheaval. To throw the first lifeline of Faith into a Raging Flash Flood in the hope that we could instinctively grasp and hold fast and be pulled to safety against the unimaginable torrent. The effort to cling, bringing full and total exhaustion, leaves one so spent that life going forward seems as improbable as forever swimming against such a force.
Yet, as with any flood, the waters do eventually subside within natural banks. Simply stay alive long enough, surrender, and return to the natural calming downstream flow of life - with the inevitable swirls, bumps, and even the eddies that bring unexpected reversals of direction. Sometimes, without any warning, evidence of The Upheaval is exposed … again. Why? How? Life outside of the natural channel exposes that the aftermath of Great Forces remain. It is so plain to see, even thirteen years later, to the hour.
Yet … floods also purge. If one dares to accept the destruction, then, in all truth, one - eventually - will not forever deny the cleansing renewal that is ultimately apparent in every aftermath. That is the cycle of life. It is upon the exposed and scoured bedrock that we rebuild and go forward through future droughts - and floods encountered during our lives. Seeking as often as we are able: renewed hope, greater appreciation of our relatively short life, a strengthened faith in the sometimes opaque goodness of God, and with ever-increasing capacity to love all manner of beings.
To look up to heaven and feel in my heart that I honestly strive to live in a manner that, everyday of her life, came naturally to my beautiful daughter, Jamie. She is always … pure love.
Happy New Year Jamie ... It's 2017 and you have been away so very long. Missing and loving you always. Dad
I am missing you so much. Looking at your photos over and over. Can you send a new one from Heaven. Are you riding a horse.? I love you to the moon and back....... Momma
Dear Jamie,
for some reason I am up late. with all this stuff going on on the computer, I can't help but miss our humor about politics, movies and everyday people/
I miss you a lot.
Merry Christmas Jamie. We all think of you often, especially this time of year.
You are on my mind, and always in my heart. Tonite was a super moon, your Dad was taking photos. I was up in my comfort room going though some more of your things. I wish I could think of something funny to write, "somebody tell a joke" It is Cosmos moon. I am going to give some of your story books to Lydia, she is 7, her and your Cousin Katie and Dee take flowers to your grave.Wrap your angel wings around David. He is having a very hard time. I just love and miss you so so much always, Momma
I've never been to a BNL concert, & I've always debated going because I wasn't sure if I'd be more happy/reminiscing or more sad. Thinking of you often Jamie.
Hi Jamie. Well, I saw my first "Counting Crows" concert last night. Mom was my beautiful date - she bought the tickets! Adam D and the whole band were absolutely great. Some of the songs made me think of you. Missing you and thinking of you ALWAYS!
I was looking at the Milky Way wondering how your view is. Missing you so very much. We are getting along and doing just fine, so do not worry about us. Mom is putting in more fresh flowers around our yard. David has a job interview next week that he's excited about - and a little nervous too. I am so grateful for our home and for my friends and family ... and Willie the Cat. You would love him so much. Oh, and the birds love our fountain and are always splashing in and drinking it's cool water. Love You 'til the end of time my beautiful Jamie.
Hi, Jamie. I am really missing you right now. Thank you for all your love.
I am planting flowers today, and thinking how much I would love to share this day with my daughter. We have some many amazing birds in our yard these days. Curtis is a bird man feeding them and taking their photos. The Baciocco is still a favorite of the colorful birds. Missing Jamie, love Mom
Happy Birthday Jamie. I want to express just how much I love you and miss you every day. Your natural goodness and kindness and humor are forever in the most beautiful and sacred place in my heart, mind and soul. Like real seeds of strength and love, planted inside of my being, I care for them and protect them. Those seeds make you just as much a part of me and my life as you have ever been. The best part. What is so amazing is that you continue to make me a better person even though you left many years ago! You are like the most beautiful flower will always grow in my heart of hearts. I miss seeing you though. I ache still at your leaving. But this day of your birth brings with it every moment we shared here in this life. It is your birthday but it is I who received the most glorious of gifts - you, my precious daughter.
I am visiting your page on the day that brought you into the world. I am a much better person from knowing you in your brief life, and miss your beautiful smile, sweet and loving nature and warm hugs. I miss you every day, sweetie, and hold you in my heart forever.
Thinking of you today, cousin. I wish you were here so we vould make funny videos together and visit Grandma. You were a truly gifted and amazing lady. What a blessing you are and were to our family. Rest in power and peace. Tell my Dad and Grandpa I said hey ???
I miss her hugs, her smile. Thank God I still feel her love all around. Today I was reading cards she gave me though the years. I am so thankful and feel blessed to be her MOM.
Missing our Jamie on this Christmas day. We have lots of snow here. We just want to share the love in our hearts with everyone.
Thinking of Jamie today. Merry Christmas to everyone in Jamie's life.
Thanks for re-opening the book, Grant. I think it is grounding and an important connection for so many of us who will always miss Jamie.
Welcome to the new Jamie Levine Memory book. Still tweaking the look of the website a little bit, but the Memory Book is now open for posts. Thank you.